Everything you need to know about the early stage funding options for your business
Probably the most nerve-wracking part of the whole process of starting a business is pitching the business to funders – in part due to television programmes such as "Dragon's Den". In reality, although you must expect your ideas to come under scrutiny, the actual meetings with bank managers or funding organisations will be more relaxed, without the formal pitches, and will be a two way process.
There are however some ground rules that you must be aware of. Firstly, it is vital that you know your business, and your business plan, inside out. They will expect you to have a grasp on the financials of the business, and to understand exactly what makes money and what the potential warning signs are.
They will also expect transparency and honesty from you. If there is a major weakness in your business, for example a strong competitor or a technological advance that you are not prepared for, you should be honest about this, and explain how you would look to overcome this weakness.
Many business owners believe their personal bank is the only option to fund their business, however this couldn't be further from the truth. There are more than the options I've detailed below, but this should give you a good grounding of the options available.
WHAT FUNDING OPTIONS ARE OUT THERE?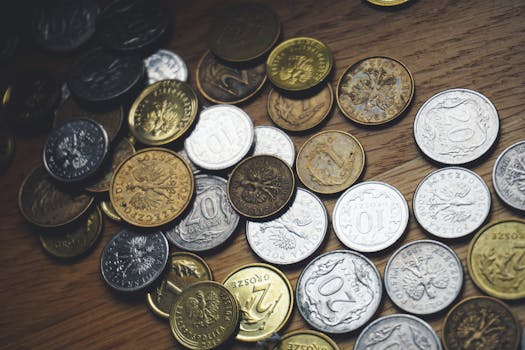 Personal & family loans and remortgaging
Definitely a valid option. However, be careful here as you will need to consider whether you have sufficient finances to run the business and maintain a contingency fund should it be required (e.g. the business isn't as successful, or your partner is made redundant, etc.)
If you choose the family loan route, ensure you prepare a properly drafted agreement, so that the terms are clear from the outset. Both sides should consider how they will deal with the worst case scenario of the business failing, both financially and personally.
When remortgaging a property, the interest is usually lower than that charged on a personal or business loan, and the repayment terms can be far longer. It is vital, however, to ensure that both you (and your life partner) are happy to put your property up as security for the bank.
Another option is an unsecured personal loan, where the interest rates are often lower than those for a business loan. There are also no arrangement fees, and potentially other perks such as gift vouchers/reward points offered as incentives. Weigh up options carefully, and take expert advice if necessary.
Bank loans
Despite the generally gloomy news that the media circulate, all high street banks are willing to lend money to startups. In fact, it's easy to forget that lending money is one of the reasons that they are in business! Even though there is money to lend, and a variety of government and bank-led initiatives, it's important to approach the bank in a professional and knowledgeable fashion. Make sure you can answer any questions confidently and consistently.
Leasing/hire purchase arrangements
For asset purchases, it is often prudent to consider whether the item can be purchased using a lease or a hire purchase agreement, which is itself secured against the asset.
There are two types of leases. With an operating lease, you're merely 'renting' the item, whereas with a finance lease you're 'purchasing' the item. Banks will look for you to consider these arrangements when you are looking to fund a startup with capital assets, as it spreads the funding risk for them.
External seed funding
Typically, a seed-funding round would be in exchange for equity. Because of the inherent risk of a startup, often the valuation can look extremely low from the entrepreneur's perspective. It's vital to remember that this is probably one of the riskier personal investment strategies from the investor's perspective, as they may have little or no involvement in the business, and hence no control of the destiny of their investment.
It's vital to agree on the key terms of the deal, including whether the investors capital is repayable in any way, whether there is to be any 'salary' for the entrepreneur before the profit is divided, and the general nature of day-to-day conduct between investor and entrepreneur. It's also wise to agree on a structured exit strategy, with a pre-determined valuation mechanism, so that both parties have certainty of how the relationship will finish.
Crowdfunding and peer-to-peer lending
Peer-to-peer lending is a relatively new way to access finance, facilitated by websites such as Zopa. It allows members of the general public to invest their money into these loans. This is a funding avenue that is open to most individuals with a good credit history.
Crowdfunding is another fairly new method of funding businesses, particularly startups. Various websites such as Kickstarter and Crowd Cube have popularised this avenue for funding, and there have been a number of successful fundings through these sites.
It's important to decide whether you will raise funds on the back of a promotion (such as seen on Kickstarter) or by issuing an equity share to the fund. Many businesses, particularly those producing gadgets, have offered their products for a discount, together with limited edition 'early bird' versions for early adopters at a premium price. These pre-orders have enabled them to raise their funding requirements without giving away any equity whatsoever. Not all businesses are glamorous enough to be able to do this though, so a share of equity might be necessary to raise the necessary funds.
A question that I'm often asked by early stage businesses is regarding how much can be raised. Unfortunately, the answer is often 'how long is a piece of string?'! The amount depends on the type of funding, the type of business, and the industry that it is in. Taking a step back from the details, ultimately any funder is simply looking for debt that can be serviced and repaid within their criteria, with an interest rate to match the risk and required return for them.